The choice of University is one of the very strategic decisions for your career, and it must be approached thoroughly. Universities differ from one another according to many factors.
Naturally, the choice of the University will be held in parallel with the program selection and what speciality you intend to study at the University.
People say the USA is the land of endless possibilities. There are over 4,500 USA universities offering undergraduate degrees. Harvard, Stanford, MIT and Caltech are just a few big names international students dream about. The issue with these endless possibilities is that you will eventually need to choose.
If you are one who also has this dream, and you look forward to seeing your dreams come true, it is essential that you know how to choose a college or University in the USA among many great options. We will be looking at various factors you have to consider to help you make the perfect and right choice.
Difference Between A College and A University
As students and parents consider their future educational options, they may become confused about the distinction between colleges and universities. Many believe that a college is a private institution and a university is a state-funded institution. Others may believe that a university offers a better education than a college. In reality, distinguishing between a college and a university is much more difficult.
What is a College
A college is a specific educational institution or establishment. It is one that offers higher education as well as specialized professional or vocational training.
For example, community colleges and junior colleges may only offer two-year degrees. Most colleges offer bachelor's degrees, and some also offer associate degrees. The institution offers specialized courses and instruction.
What is a university?
A university is an institute that offers undergraduate and graduate degrees. It is a high-level educational institution where students pursue degrees and conduct academic research. They also provide graduate programs leading to a master's or doctorate.
Medical and law schools are also available at universities for students interested in pursuing professional degrees. Some universities have special programs that allow students to earn both an undergraduate and a graduate degree in a shorter period. Because of the more significant number of enrolled students, universities generally offer classes and programs more diverse than colleges.
Factors to Consider When Choosing a College or a University in the USA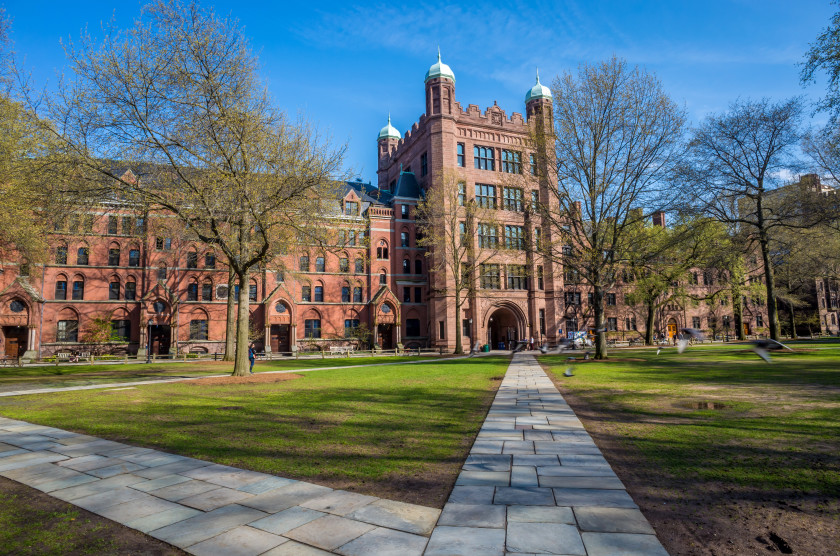 It is best if you take your time researching various potential options. It takes time to identify which colleges might be a good fit for you, so start this process months before you want to start your studies. Use the criteria listed below to select the best USA university for you.
Also, keep in mind that the school year in the United States begins in August or September.
Identify your passion
You're most likely planning a career in the field of study; your best bet is to focus on what you're passionate about and then work out the details. You must be honest with yourself and ask yourself if you genuinely see yourself studying and pursuing a career in your chosen field. If you answered yes, you've already completed the most crucial step.
Do not dismiss your intuition! Even if you've always been told that such decisions should be based on logic, you'll spend the next three to six years studying your subject, so make sure your heart is in the right place.
Make a list of the best USA colleges and universities in your field.
Once you've decided on the subject you want to study in the United States, you should begin your search. University rankings and subject-specific rankings can be beneficial in locating US universities that are a good fit for your interests. Make a list of institutions that interest you and thoroughly research each one.
There is no general rule, but all of these resources can assist you in locating the best universities in the United States.
Location and Region
There are over 4500 colleges and universities in the American university system. The college or University, the presence of the campus, its accessibility, climate, and proximity to large cities or natural sites are all important factors to consider. Each state and city has its distinct personality, culture, climate, economy, history, etc.
Some states have a higher proportion of international students than others. If you plan to study in a big city, keep in mind that the cost of living there is quite high. It can also complicate your time because the hustle cab can sometimes affect you and your university student experience.
Although attending college in the city can be a very rewarding experience, as city life can help complement your time as a student and add a layer of cultural discovery to your collegiate career. You will save money if your University is in a nearby small town. However, it may also imply that you do not have access to the amenities or diversity of a large city.
Available Courses
It is best to look into available courses before applying to a college or University to avoid being disappointed with your program. If you already know what academic path you want, make sure that any school you're considering has a major that fits into that path. If you like the University as a whole and are interested in a particular subject, see if it is covered in the curriculum on offer.
You may attend a school that primarily offers courses in your field of study. Some colleges in the United States specialize in one field, such as business or engineering. On the other hand, students who are still undecided about their academic goals may want to consider enrolling in a college that offers a diverse range of majors.
After all, the courses are what you will spend your time studying, and I can only assume you want to enjoy them.
Academic Standard
Despite what its marketing team may claim, no school can provide the best programs in all fields of study. You can get a sense of a college's overall academic quality and reputation by looking at its rankings.
You could also try to assess the career and research achievements of the faculty in your target department by looking for awards or recognition for any groundbreaking publications or discoveries.
Size of Institution
Colleges and universities range in size from small colleges with fewer than 1,000 students to large state universities with over 50,000 enrolled each year. The majority of international students attend large research universities. However, before choosing one of these large universities, keep in mind that hundreds of smaller universities and colleges may also be good options for you.
Smaller class sizes and a more sheltered environment are common features of small colleges. Because they typically have a lower student-to-faculty ratio, you may receive more personalized attention. While small schools may not have as many programs as large universities, they frequently offer specialized degrees.
Large, research-oriented universities offer more technical degrees, such as architecture and engineering. Furthermore, if they are public, tuition costs are typically lower. These schools will have more international students, so other students from your country will likely attend.
Students with specific interests and goals thrive at large universities because they can take advantage of various coursework, activities, and professional resources. Larger schools frequently have well-stocked libraries, cutting-edge research facilities, and nationally-ranked sports teams.
Consider the Financial Implications.
You must research to determine the cost of your studies at a US university and your ability to pay. You would have to add transportation, lodging, and other living expenses to these costs. If you discover that some of the US universities you are considering are too expensive for you, that does not mean you must eliminate them from your list.
Most US universities provide financial aid packages to well-prepared students who do not miss the deadline. Please keep in mind that costs rise every year.
Entry Requirement
Minimum scores in the certificate, on standardized exams, SAT and ACT, and tests of English proficiency TOEFL or IELTS are typically specified among the entrance requirements. These tests, though slightly different, focus on general knowledge and skills in math, verbal reasoning, writing, and science. They are usually required of all students for the University to effectively compare students and predict how they will perform in their first years of study.
Institution Environment and Accommodations
Moving to a different country to further their education is exciting and terrifying for most international students. This is why it is critical to begin your research early and gather all the information you require to live comfortably during your studies.
Most universities in the United States provide on-campus housing. That will be fantastic for you because you will most likely have the opportunity to interact with and learn about other students. You must double-check all of these details for each University to which you intend to apply.
Because personal development occurs outside the classroom, it is critical to consider the campus environment when selecting a college. Depending on your interests, you may want to consider schools with well-known athletic teams so that you can attend games and other social events.
Also, if academic achievement is your primary goal, consider enrolling in a Carnegie Foundation-accredited research university. These institutions devote significant resources to student and faculty research projects.
Scholarship programs and funding
You should consider scholarships and funding when considering how to pay for a US education. Not all US universities provide scholarships to international students, and government loans are not always available to cover tuition and fees. According to statistics, only 8% of foreigners are given scholarships in US colleges and universities.
If you are applying for a scholarship, your application for admission must be very careful, even if you are applying to a University where there is little competition for a place. One of the most perplexing traps I've seen international students fall into is becoming preoccupied with tuition fees or the types of scholarships available. Aside from government funding, universities can seek funding from various governmental and private organizations in the United States and your home country.
Ranking
When deciding where to study, university rankings can be a useful guide. We recommend you pay close attention to the following world rankings of American universities. Investigate each school's admission requirements and how your record compares to them.
Keep in mind that most colleges and universities base their admissions decisions on academic performance.
To assess the significance of a ranking position, you must first understand the factors considered in the calculations: the quality of the material base, high research activity, the number of well-known scientists, cultural figures, awards, and discoveries.
These rankings can provide information about certain aspects of schools, but they may leave out important information such as student satisfaction, engagement, and alums performance. They may also be biased toward smaller universities that specialize in a few key areas. At the end of the day, all US universities are known for something, so make sure to cast a wide net.
Check all of the representatives from American universities who are important to you.
Accreditation
Accreditation certifies that a school or program meets a set academic standard. It is critical to understand whether a college or University is accredited. If you attend an unaccredited college or University, you will be unable to transfer your credits to an accredited college or University.
In the United States, no national government authority or Ministry of Education sets higher education standards. Some states authorize or approve schools, but this only applies to financial and licensing requirements, not educational quality.
Colleges and universities have formed associations to set their standards. These organizations, known as "accrediting bodies," evaluate each college and University in the United States. If the institution meets the minimum standards of the accrediting association, it receives an acceptable rating and is now labelled "accredited." This means it has earned the right to be included on the acceptable schools maintained by the accrediting association. To remain accredited, a school must maintain these high standards.
Conclusion
Nobody can accurately predict one's chances of admission to a particular college. Nonetheless, reviewing the information provided by schools will help you understand your chances of admission.
Selecting a college that can help you achieve your personal and professional goals is critical to your success. Finally, deciding which factors are most important for your lifestyle and what you hope to gain from higher education would be best. After researching these factors, you can make a shortlist of schools and start looking into them.
You can use this school search tool to find the perfect school for you.
FAQs
Difference between a college and a university
Colleges are typically smaller institutions that focus on undergraduate education in various academic fields. Universities are generally larger institutions that provide various undergraduate and graduate degree programs. Many universities are also dedicated to research.
Do Americans Use College or University?
When referring to a higher education institute in the United States, the terms college and University are used interchangeably. A bachelor's degree can be obtained at a college or University in the United States.
Which is preferable, college or University?
There is no distinction between a college and a university at the undergraduate level. They have their distinction and significance. Universities offer both bachelor's degrees and undergraduate programs, whereas colleges, with a few exceptions, only offer bachelor's degrees.
When to start research on colleges and universities
Students can begin looking at colleges and universities whenever they want. Still, it may not make sense to begin intensive research two years before the end of secondary or high school.
The post Choosing a college or a university in the USA appeared first on International Education and Financial Aid Blog.